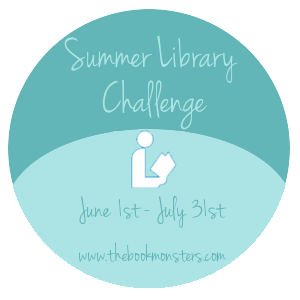 The Summer Library Challenge concluded today. These were my goals:
Visit the library once a week – COMPLETE!!
Read 12 library books – NEARLY!

Here is a list of the books I read and links to my reviews where applicable:
A Tale for the Time Being by Ruth Ozeki
The Strange and Beautiful Sorrows of Ava Lavender by Leslye Walton
All the Birds, Singing by Evie Wyld
I Forgot to Remember by Su Meck
Floating City by Sudhir Venkatesh
Buddhism Plain and Simple by Steve Hagen
Doll Bones by Holly Black
Norwegian Wood by Haruki Murakami
Torture Team by Philippe Sands
Moon at Nine by Deborah Ellis
Emberton by Peter Norman
I read 40% of Nowhere to Hide by Glenn Greenwald but couldn't finish it before I leave.
Of these books, I most enjoyed A Tale for the Time Being, The Strange and Beautiful Sorrows of Ava Lavender and Emberton. I wasn't so excited by Doll Bones, I Forgot to Remember, and All the Birds, Singing.
Attend two library-hosted events – PARTIAL
I participated in an Ideas Fair, during which my library collected feedback from patrons on how the library might become more involved in the community.
I didn't make it to any of the events I mentioned in my mid-way post. So much to do, so little time!
I was also lucky enough to win two of the giveaways – an Amazon gift card and The Girl of Fire and Thorns by Rae Carson. Thank-you to Kristen @ The Book Monsters for hosting such a fun challenge! I enjoyed reading about other bloggers' libraries, and I'm happy I was motivated to engage a little bit more with my library before my big move.