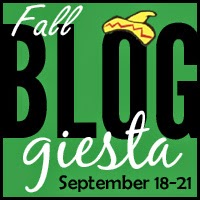 Bloggiesta ended nearly a week ago now, but finally, here is my wrap-up post! I participated mostly on the Thursday. I'm happy with what I achieved, though I didn't work on any reviews which is the point of this blog, so tomorrow I'm going to focus on scheduling a few. Here's a recap of my to do list:
Catch up on commenting

Success! I commented on a number of posts I had saved for later reading, as well as more recent posts.

Write and schedule posts currently in drafts

No success… bumped to tomorrow's to do!

Cross post reviews to Goodreads

No success…but really this is just a 'someday' item

Finish writing 'about me'

Success! It's still not phrased quite as nicely I would like it to be, but it's got all the essential information I wanted to include.

Brainstorm a monthly schedule and ideas for posts that are different from what I currently do

Partial success! I have a pile of ideas…now to determine the best way to implement them, on a schedule I could realistically maintain. Figuring out my schedule may still take a bit of time, as I just moved to a new country in August and started my first full time job this month.

Streamline social media links (add icons?)

Success! I found some clean and simple icons in a colour to match my blog.

Organize the sidebar (add a second one?)

Success! I hope the sidebar is more useful now.

Participate in a mini challenge or two, and check out other participants' blogs to see what everyone is working on!

Partial success! I didn't participate in any mini challenges, but I did visit other blogs and explored old challenges to have a go at in the future.
Thanks to everyone who stopped by my blog during this event and to those book bloggers who continue to inspire me!