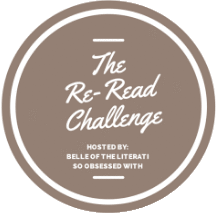 Heya, another challenge! This is the last of the year long challenges I'm signing up for this year (probably…). In 2012 and 2013 I kept a Goodreads shelf of books I re-read – 18 in 2012, 8 in 2013 but then so few in 2014 that I didn't make a shelf. I want to change that this year. I'm going to aim for one book a month, but I hope I surpass that goal. Here's a photo of the books I brought with me to Japan – favourites that certainly deserve a reread. The full list of potential rereads is below.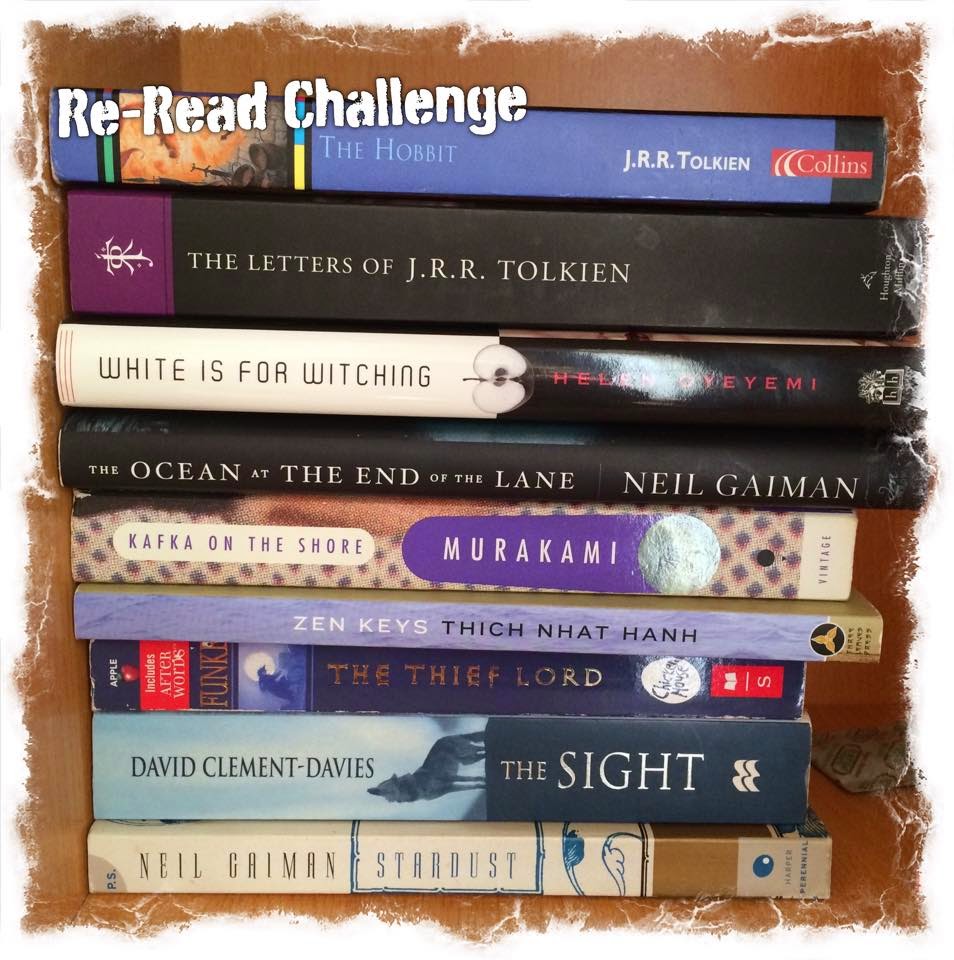 The Hobbit by J.R.R. Tolkien
The Lord of the Rings by J.R.R. Tolkien
The Letters of J.R.R. Tolkien by J.R.R. Tolkien
White is for Witching by Helen Oyeyemi
The Ocean at the End of the Lane by Neil Gaiman
Stardust by Neil Gaiman
The Sight by David Clement-Davies
Kafka on the Shore by Haruki Murakami
Zen Keys by Thich Nhat Hanh
In The Night Garden by Catherynne M. Valente
Stripped: Depeche Mode by Jonathan Miller
Peter Pan by J.M. Barrie
Never Let Me Go by Kazuo Ishiguro
Time Was Soft There by Jeremy Mercer
Wild by Jay Griffiths
The Thief Lord by Cornelia Funke
Inkheart trilogy by Cornelia Funke
Artemis Fowl by Eoin Colfer
Three books on this list I've read every year since my first reading – LotR, The Hobbit and White is for Witching (except…I didn't read it last year ;_;). I've already tackled Stardust. I blazed through it in an afternoon a few days into the new year. The best books I know will always be the books I've read before… so I want to reread those best books and remind myself why I love them!
What books do you want to re-read this year? Are there any books you read annually?