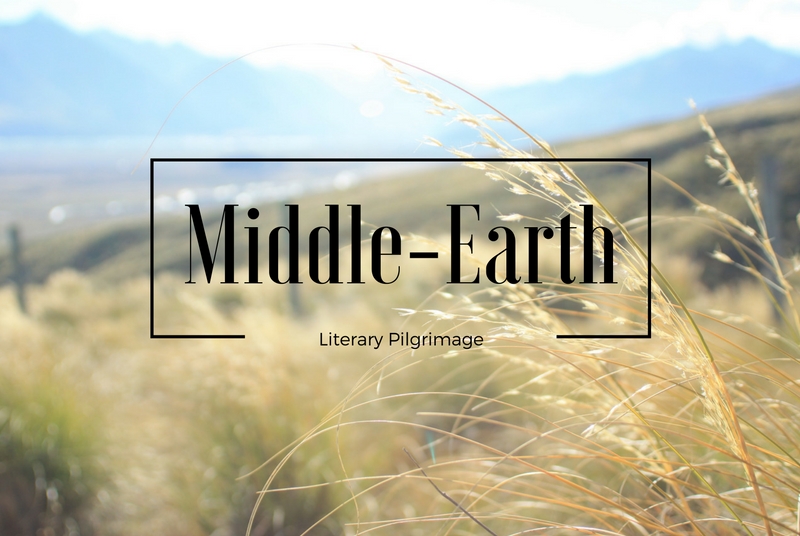 Earlier this year, I spent three months travelling around New Zealand. My primary reason for doing so? Exploring locations in featured in The Lord of the Rings and The Hobbit, of course! Come along as I revisit what will likely remain my most extensive 'literary pilgrimage'.
Hobbiton
My final post in this literary pilgrimage series features Hobbiton, home to Bilbo and Frodo, protagonists of The Hobbit and The Lord of the Rings. Some might say I've saved the best for last. That was my intent when I planned out my trip. Of all the locations one can visit, Hobbiton is the only one preserved as seen in the movies (the set was dismantled after The Lord of the Rings and rebuilt permanently after The Hobbit). I booked the evening banquet tour. The tour is absolutely worth it. You explore Hobbiton by day and by night (as the tour runs from something like 4300PM-7:30PM), and enjoy an impressive hobbit feast in the Green Dragon. I have also read the evening tour only runs one tour at a time – you can see Hobbiton without the crowds of Big Folk, which I found essential to the experience.
Hobbiton is about a 15 minute drive from Matamata. As the bus approached the site, I felt like I was really leaving New Zealand for the Shire. The rolling green hills, trickling brooks, and bright sunbeams set the mood. I felt a bit odd as I walked the paths of Hobbiton. I kept wondering where all the hobbits had gone! It seemed to me that they'd been shuffled out by a real estate agent who wanted to show off their homes to likely buyers (those of us on the tour).  This was one of my most surreal experiences.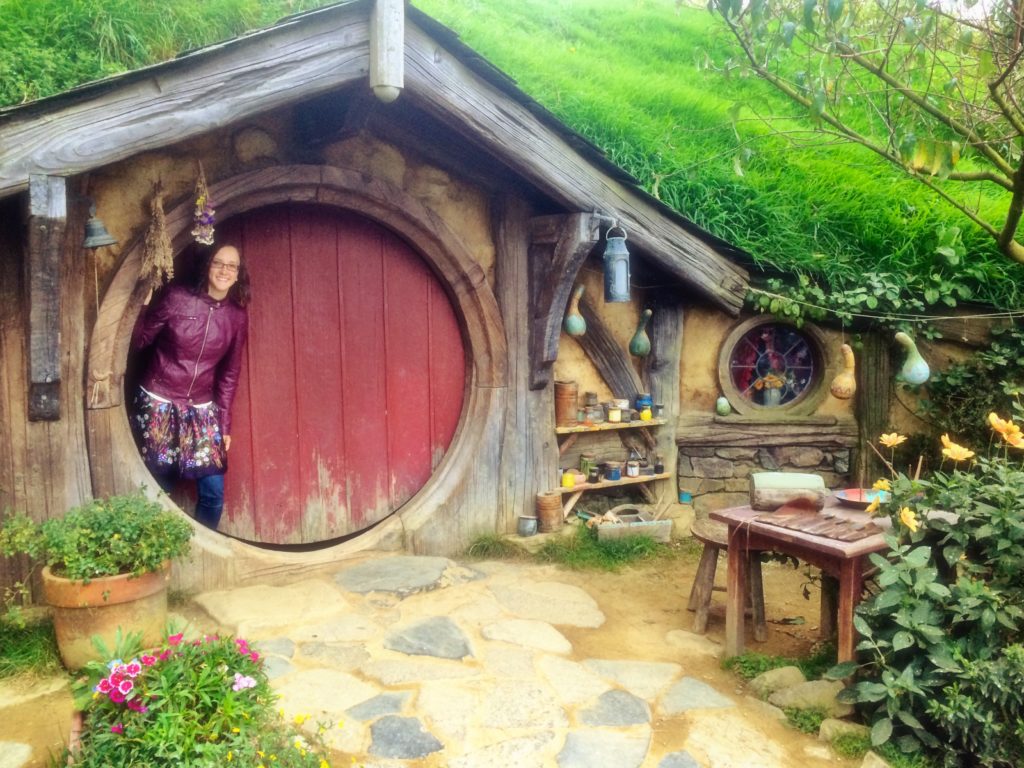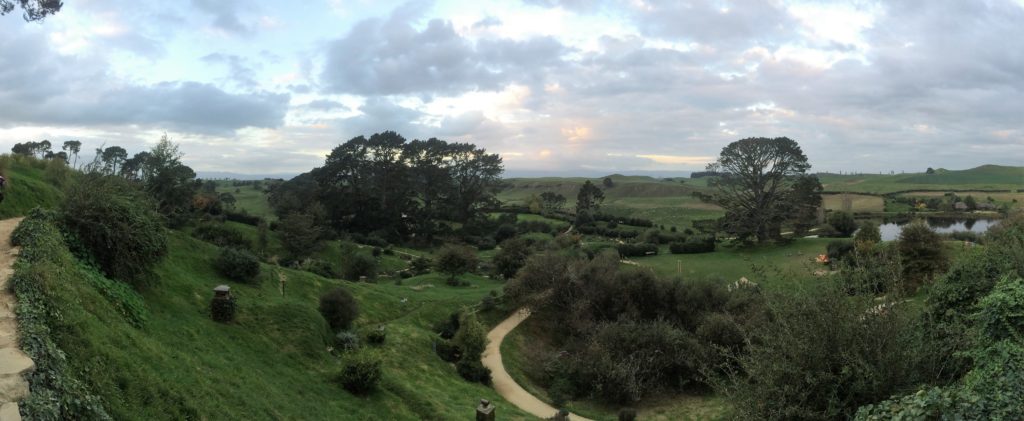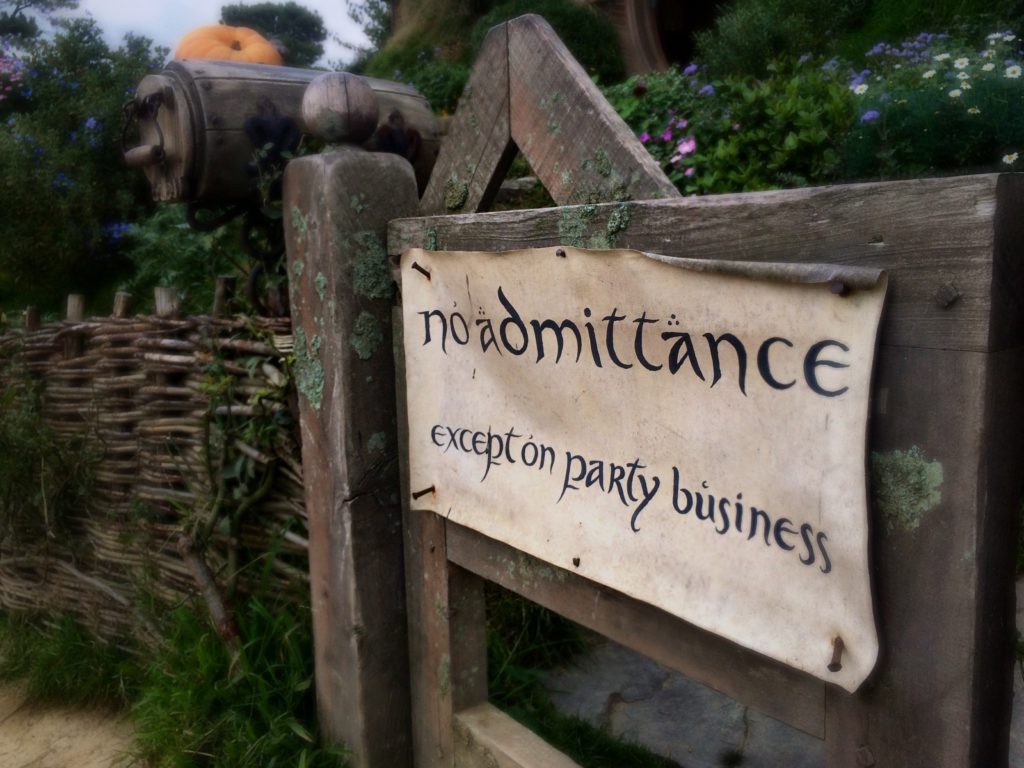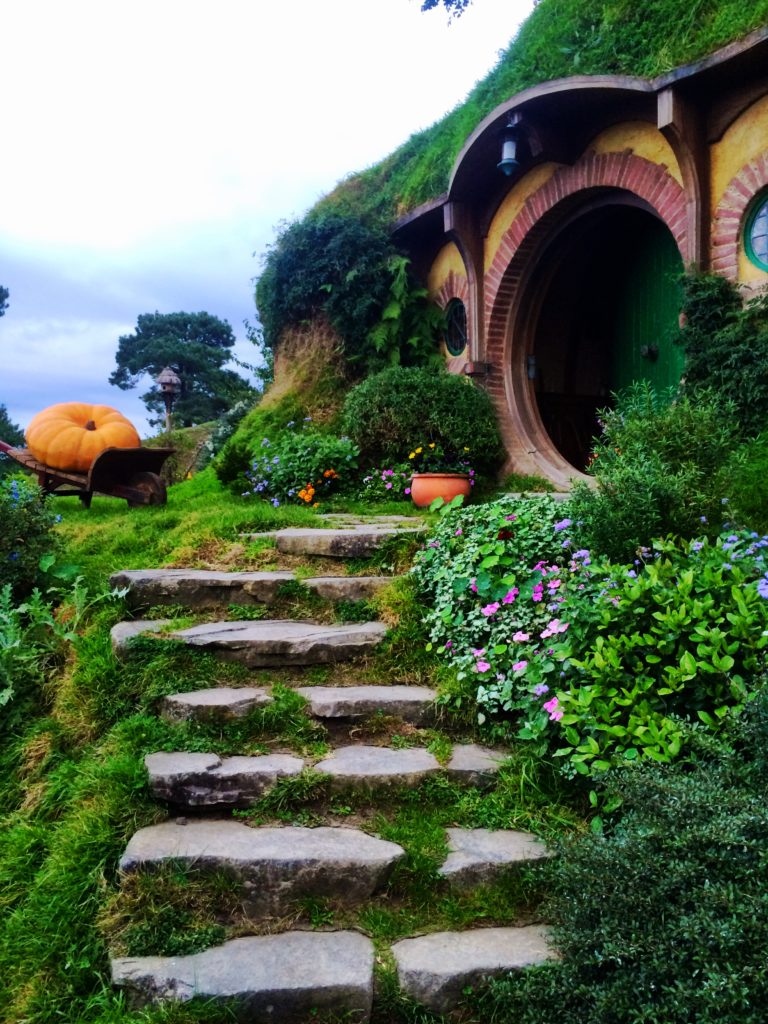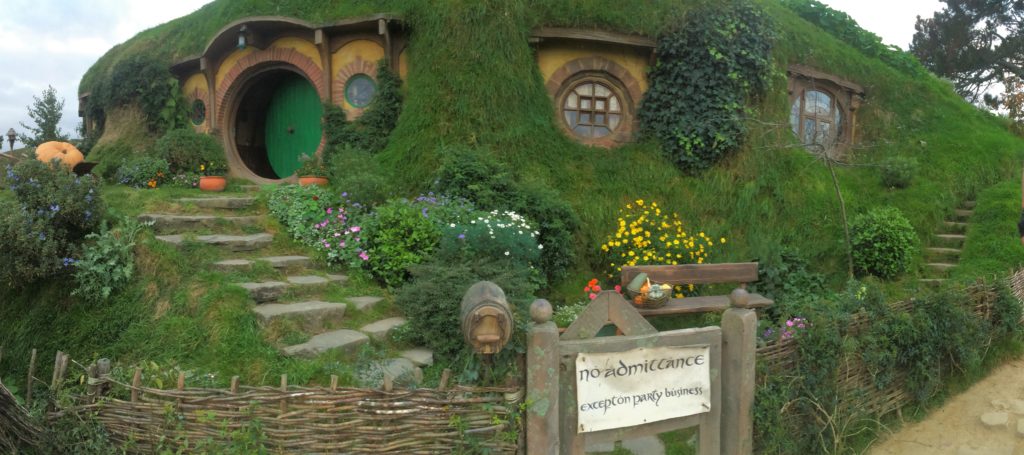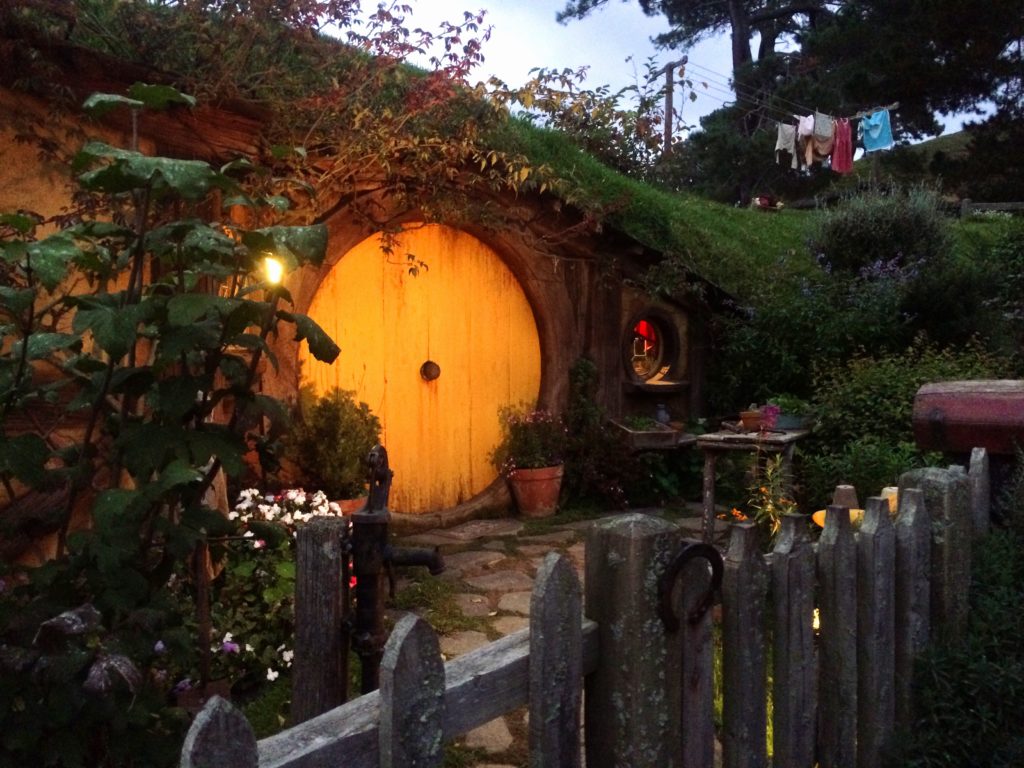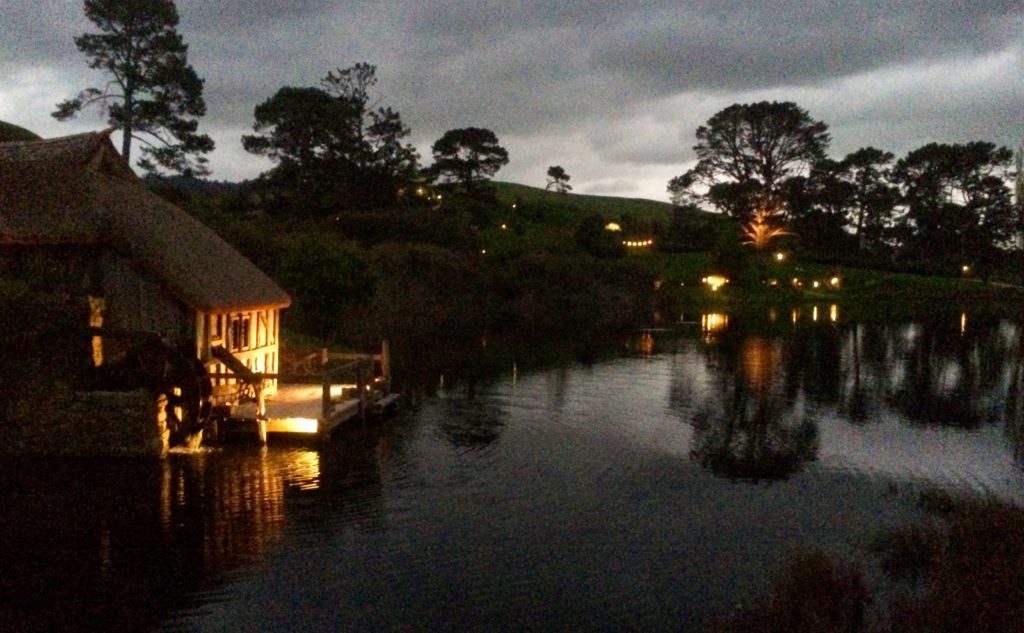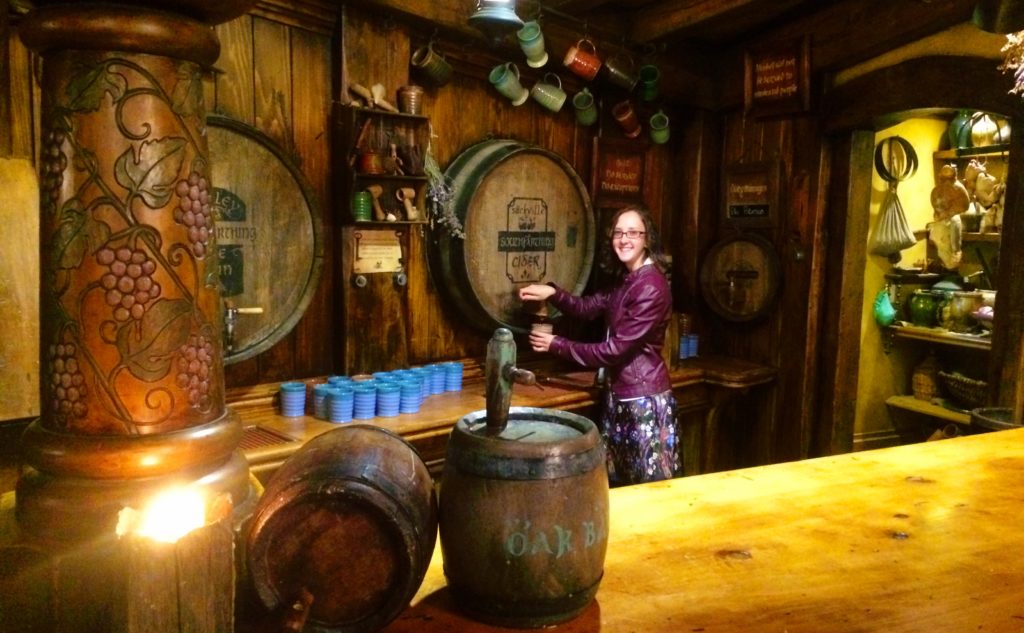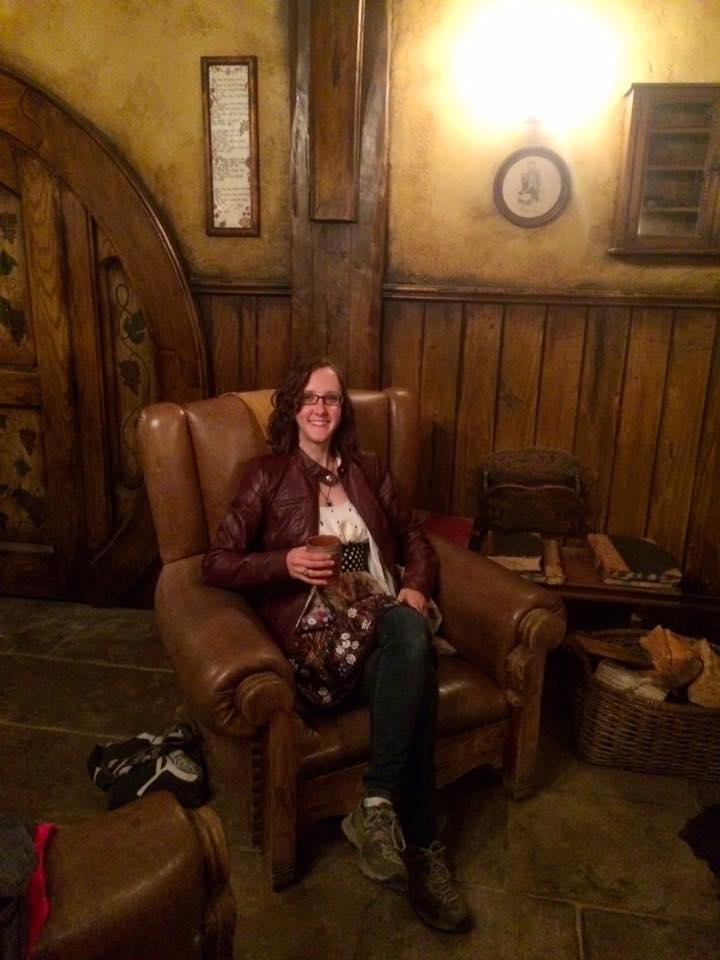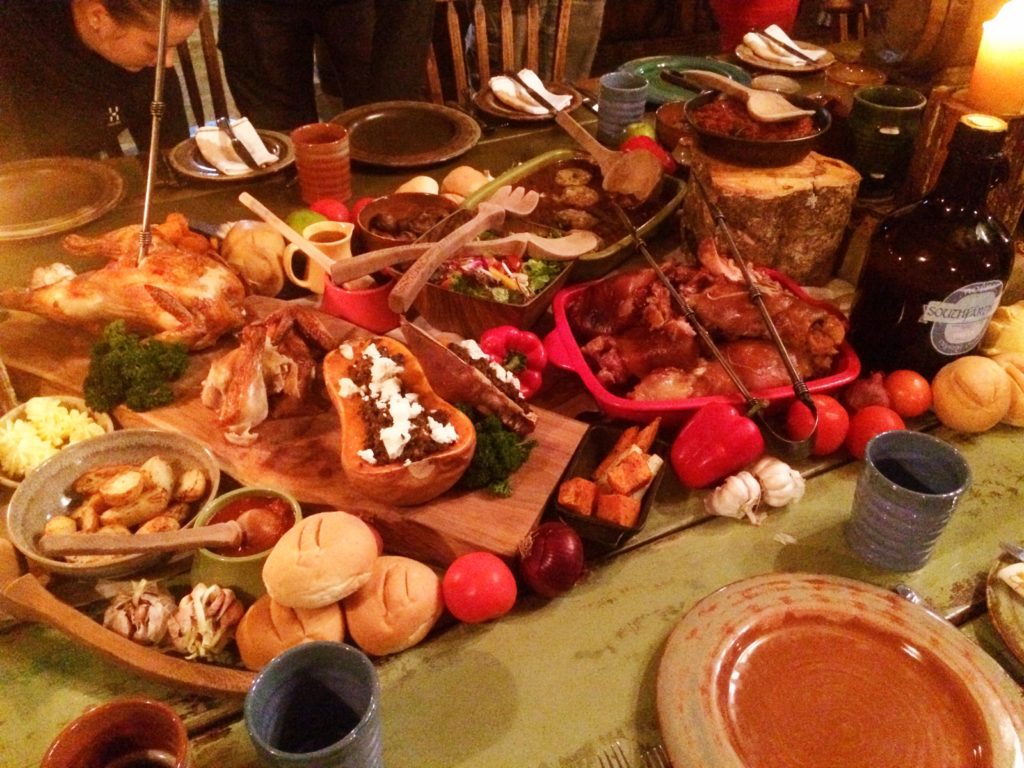 Walking through Hobbiton after dark was an entirely different sensation. (I don't have any great photos as I was relying on an iPhone). As we wandered through the village with lanterns in hand, I imagined the hobbits were now home, snug and cozy in their holes. This was an easy thing to imagine as lights came on outside the holes and in the windows. We visited the field were the party tent was set up. We sang the tribute to the Green Dragon that Merry and Pippin sing in The Return of the King. I had a wonderful evening. This tour was the perfect event to round off three months of exploring Middle-Earth.