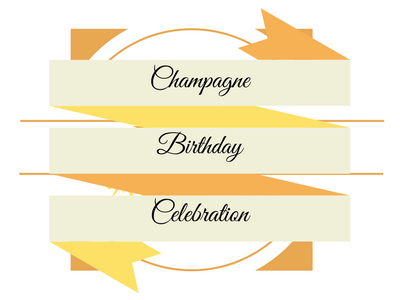 Inspired by Lianne @ Eclectic Tale's birthday giveaway from last year.
This weekend is my champagne birthday! A champagne birthday occurs when you turn the age of your birthday. In my case, I am 25 on the 25th. I love the symmetry of 25. I feel like at 25, I'm starting to make good progress with my life. I am so happy with everything I've achieved thus far. A few highlights just from the recent years include road tripping to two Cloud Cult concerts, graduating from university with a specialization in a field I love, moving to Japan to teach for a year, WWOOFing in Ireland and New Zealand, and of course, keeping up with reading and writing this blog! I haven't been home for my birthday the past two years (in fact, I am out of town this weekend so hopefully I've scheduled everything correctly :P). I am excited to celebrate with friends and family in the upcoming weeks.
To commemorate this occasion on the blog, I've decided to share 25 of my favourite books. These are all books that quickly came to mind when I asked myself, "What are some books I love? What are some great books I've read recently?" I created this list off the top of my head, without too much thinking, so this is by no means a definitive or prioritized list of my favourites. (Creating this list actually made me realize I should update my favourites shelf on Goodreads…) Links to reviews where applicable.
if you've got an opinion on any of these books, I'd love for you to share in the comments. Now onto the celebratory part – the giveaway! I am giving away one book of your choice from the above list (up to $25CAD value) via The Book Depository. The giveaway is open internationally to members of the online book community. A winner will be randomly selected and announced via Twitter on Friday 3 March (you do not need to have a Twitter account to participate). I will contact the winner via e-mail. They will have 48 hours to respond; otherwise I will draw again.
Have you ever celebrated a champagne birthday? Do any of my favourite coincide with yours? Which of these books are you curious about? Thanks for celebrating my birthday with me! 🙂