January has set a great precedent for my reading and blogging this year. I'm on track with my two general challenges: 100 books/year and 8 posts/month including 4 review posts. I have a lot of reading challenges, new releases, and scheduled blog posts to keep track of. So far I'm staying on top of my Word document that has all that information. We'll see how long that lasts 😉
Books Finished
Books Reviewed
Words and Pictures
This is a new segment I'm starting in 2017. I want to read more picture books, comics, manga, graphic novels, even though I don't count them towards any of my reading goals. I've decided to do little summary of what I've read each month.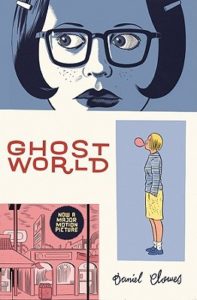 Features
Shared on Twitter
Reviews of trans and/or non-binary lit by trans and/or non-binary reviewers https://t.co/nvSfyUp2rv

— Corey Alexander (@TGStoneButch) January 7, 2017
A #DiverseBooks box that ships internationally!! https://t.co/8M4CaA3RvE

— Jenna (@fallingletters) January 11, 2017
Ooh, that's hard question! Book 8, The Hostile Hospital was my favourite growing up. #ASoUE https://t.co/kxmBhNhdSK

— Jenna (@fallingletters) January 13, 2017
Glad to see that #WeNeedDiverseBooks (and many other deserving orgs) will receive a #P4A grant!! https://t.co/xBa8mwmnLP

— Jenna (@fallingletters) January 13, 2017
11 Indigenous Authors You Should Be Reading Instead Of Joseph Boyden (and I can suggest many more!) https://t.co/XtGdLPbDIi

— Kerry Clare (@KerryReads) January 14, 2017
"When We Were Alone" book launch. Author @DaveAlexRoberts, daughter & Betsy Ross reading.
Great book in time for I ❤ To Read month. pic.twitter.com/1I5ecuKvV5

— Wab Kinew (@WabKinew) January 14, 2017
My 2017 calendar has arrived! This is my fourth official #Tolkien calendar. They have all been lovely and this is no exception. pic.twitter.com/aPnpnWFvRh

— Jenna (@fallingletters) January 16, 2017
It's Multicultural Children's Book Day! Celebrate diversity with these lovely illustrations https://t.co/YrrOmXfhtT #ReadYourWorld pic.twitter.com/N6lfVtJt7k

— Chronicle Books (@ChronicleBooks) January 27, 2017
A Path Forward: How Libraries Support Refugee Children https://t.co/LyYfw7Cs9G via @sljournal #ReadYourWorld #Refugees #RefugeesWelcome pic.twitter.com/11hHPSDNYy

— PragmaticMom (@pragmaticmom) January 31, 2017
Upcoming in February
How was the start of your 2017? What are you looking forward to in February?
This post is linked up at the Monthly Wrap-Up Round Up @ Feed Your Fiction Addiction.