This post is linked up at the Monthly Round-Up Wrap-Up @ Feed Your Fiction Addiction.
Oof, how are we already a week into May?! The past few weeks have seen my energy diverted into apartment hunting. I have heard a lot about how hard it can be to find a place in Vancouver. Thankfully, I signed a lease yesterday! Now, I can put my time back into reading and blogging. I managed to skip ahead of my reading goal thanks to the 24 hour read-a-thon, during which I finished the final book in a trilogy, read three middle grade novels, an account of the 1913 Arctic disaster of the Karluk, and started two other books. I think it was my post productive read-a-thon 🙂
Books Finished
Books Reviewed
Features
Shared on Twitter
.@DaveAlexRoberts and @isKwe on the inspiration behind their graphic novel "Will I See?" https://t.co/8I5RcNgCEI

— CBC Books (@cbcbooks) April 3, 2017
Helen Oyeyemi "has a keen eye for the intricacies of human emotion" in What is not yours is not yours https://t.co/QCeDetNtwL

— The Giller Prize (@GillerPrize) April 8, 2017
During this year's #canadareads, Indigenous women's voices were dismissed & silenced—both figuratively & literally. https://t.co/hsKJguFkHT pic.twitter.com/jpFqgHKGvN

— Maisonneuve Magazine (@maisonneuvemag) April 10, 2017
Fabulous interview w/ Terri Favro @fluffybaggins about writing and SPUTNIK'S CHILDREN out 4/11 from @ecwpress https://t.co/nJuzfQEJU4 pic.twitter.com/wBFaGhFJJ4

— TheQwillery (@Qwillery) April 11, 2017
Excellent discussion, incl. letting go of problematic books + the blurring line b/w librarian and salesperson https://t.co/fDIYjM3uUk

— Jenna (@fallingletters) April 11, 2017
I brought my blog back after 9 months to review a book that made me cry with joy. This is a fat positivity must buy. Abigail, I love you! https://t.co/cZy0EapMCy

— Angie Manfredi (@misskubelik) April 12, 2017
For anyone confused about bisexuality and pansexuality (like I was for AGES) here is a great article: https://t.co/ro0hj7K5T9

— Emily Mead (@theloonytuney) April 16, 2017
Such a deserving book. Many congratulations to @katherenav! #CanLit https://t.co/1aE5dz2tPb

— Jenna (@fallingletters) April 23, 2017
I am nearly at 9 hours of reading – a little short of my time goal but at least I have read everything in my TBR pile ? ? #readathon

— Jenna (@fallingletters) April 30, 2017
Upcoming in May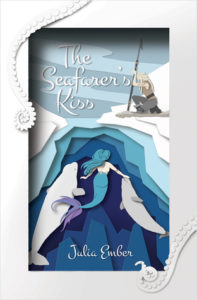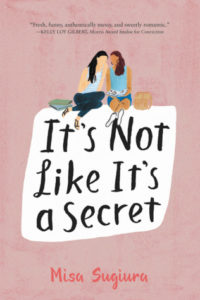 How was your April? What May releases should I add to my TBR?