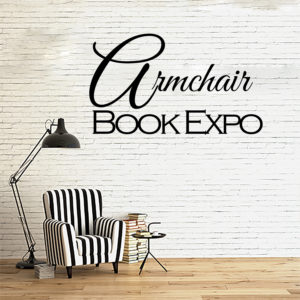 It's been a couple years since I participated in Armchair Book Expo. Perhaps it will be just the jolt to get me back into blogging regularly 😉 The introduction prompt this year is 10 sentence starters; here are my responses to five of them:
I am . . . a 25 year old Canadian currently working as an EA with dreams of becoming a children's librarian (I start an MLIS in the fall).
My favorite . . . authors are (in no prioritized order) Haruki Murakami, Helen Oyeyemi, Neil Gaiman, J.R.R. Tolkien, Cornelia Funke, Neal Shusterman, and Catherynne M. Valente.
My current read . . . I have a lot on the go right now. This afternoon I was reading Independent People by Halldor Laxness (Icelandic fiction from the 1950s). I'm also reading The Hobbit, a book of Japanese haiku, and Strangers in Their Own Land: Anger and Mourning on the American Right by Arlie Russell Hothschild. (Saving the middle grade for this weekend's 48 hour book challenge).
My summer plans . . . include enjoying my last Winnipeg Fringe Festival (second largest in North America) before I move to Vancouver in August.
My blog. . .primarily features reviews of a wide variety of books (including fiction and non-fiction), as recording my thoughts on what I read has always been my primary purpose in blogging. I post sporadically but try to work it out to eight times a month.
The other topic for today is best practices in the online book community. I'm not the greatest at participating in community so I don't have much to say on this topic but I am interested in what other people come up with. (Perhaps what I would have to say could be distilled down to 'be considerate'.) Time to blog hop!
Are you participating in Armchair BEA? Leave a link to your post in the comments if so~