This post is linked up at the Monthly Round-Up Wrap-Up @ Feed Your Fiction Addiction.
Hello June! Lovely weather has arrived. I've been participating in Armchair Book Expo the past few days. Reading so many thoughtful posts and engaging with blogging friends both new and old has got me feeling exciting about blogging again. I'll try to keep up that feeling throughout this month.
May turned out to be the first month I didn't reach my posting goal, but I'm pleased with the reviews that I did write. I was surprised to realize I only read six books in May. But thanks to the April readathon, I remain on track to reach my mid-year target of 50 books read.
Books Finished
If I Was Your Girl by Meredith Russo
Icemen by Mick Conefrey and Tim Jordan
Radio Silence by Alice Oseman
Indigenous Writes by Chelsea Vowel
Drift & Dagger by Kendall Kulper
In Calabria by Peter S. Beagle
Books Reviewed
Features
Shared on Twitter
Just finished the chapter on Métis identity in @apihtawikosisan 's Indigenous Writes. That alone makes the book a must read. #OwnVoices

— Jenna (@fallingletters) May 10, 2017
Check out this list I made! https://t.co/8zH4VnFK75

— Casey Stepaniuk (@canlesbrarian) May 12, 2017
So probably this is a good day for some cultural appropriation 101 fr @NativeApprops @apihtawikosisan & others https://t.co/OuPYeBuLhK

— Monique Woroniak (@mworoniak) May 13, 2017
How to Find the Perfect Book Subscription Box For You https://t.co/ul45bxFSSt via @ParchmentGirl37

— Jenna (@fallingletters) May 15, 2017
Millenials will pay attention to strong + relevant journalism – @duncanmccue #TheNational

— Jenna (@fallingletters) May 18, 2017
Finally finished reading a delightfully annotated copy of Drift & Dagger by @Kendall_Kulper ! pic.twitter.com/bf4ec0pBuw

— Jenna (@fallingletters) May 20, 2017
Maker Spaces and Books: It's Not Either Or, It's Both And | Teen Librarian Toolbox https://t.co/E1wIO5IkIH

— TeenLibrarianToolbox (@TLT16) May 24, 2017
Congrats to @katherenav for winning the Amazon.ca First Novel Award! Watch for her first #graphicnovel – coming soon from #HighWaterPress! pic.twitter.com/fEn1TRBCiu

— Portage & Main Press (@PortageMainPres) May 26, 2017
If the prize hits $150,000, it may become a sustainable award. Give whatever you can and/or spread the word! #diversecanlit https://t.co/aWdrrM5bXq

— The FOLD (@TheFOLD_) May 29, 2017
Upcoming in June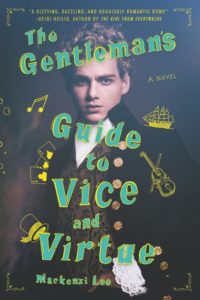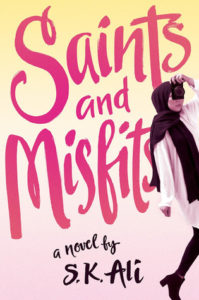 4 June – Armchair Book Expo concludes today (my giveaway runs until the end of the day, so check it out if you haven't already!).
13 June – Publication of Saints and Misfits by S.K. Ali (Arab Indian-American hijabi MC. Might be too romance-y for my tastes…)
June 17 and 18 – Mini Bloggiesta
27 June – Publication of The Gentleman's Guide to Vice and Virtue by Mackenzi Lee ("Two friends on their Grand Tour of 18th-century Europe stumble upon a magical artifact that leads them from Paris to Venice in a dangerous manhunt, fighting pirates, highwaymen, and their feelings for each other along the way." – this one sounds more to my taste, even if there's romance. Gay MC.)
How was your May? What June events or releases should I check out this month?