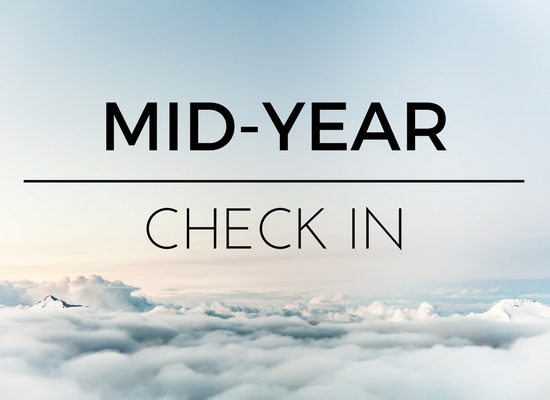 Time for my 2017 mid-year check in. The year's been clipping along nicely, hasn't it? Somehow I've managed to keep a good handle on my reading and blogging for this first half of the year! I suspect my habits will change when I start an MLIS programme in the fall. I have not modified my goals to reflect the change in lifestyle. We'll see how it plays out. I will likely take a hiatus in August or September, depending on how many posts I can scheduled ahead. Now let's take a look at my 2017 personal reading goals (progress on official challenges is documented here).
Personal Reading Goals
54/100 books read – Four books ahead! (At of time of writing on 4 July). I have been at or ahead of my goal for most of this year. I intend to keep ahead until September. After that, no promises…
3/6 books by Indigenous Canadians  – On track. Doesn't include the Indigenous graphic novel (Will I See?) I read and reviewed.
1/4 books about Japanese spirituality  – This goal needs some work. I just blazed through Japanese Pilgrimage last weekend, which reignited my interest in reading about the Shikoku Henro.
3/5 books about/by J.R.R. Tolkien (not including re-reads) – Not bad! I should reach six.
Read more picture books and graphic novels (esp. ones people assume I've already read…) – Hurrah, I have been doing this! I started reading a manga series (A Silent Voice). I have read all the picture books on my TBR. I noticed I'd been slacking on this goal a bit in the past few months. I've been making an effort to pick it up this month. I should especially pick up more graphic novels.
These last three goals have been a bit of wishful thinking…I'm surprised at how much contemporary middle grade I've been reading! I will attempt to keep these goals in mind moving forward, but unlike the goals above, I'm not too concerned about pursuing them. I'll read what I want to read.
Read more classic middle grade and speculative fiction middle grade 
Read more non-fiction
Reread more!
Blogging
I didn't set any specific blogging goals this year. In the back of my mind, however, I've still been aiming for at minimum 8 posts/month, with ideally 2 posts/week (one review, one other). At least I've been making the minimum goal! (if you average it out, haha.) I have been putting more effort into book photography and graphics. I've also been finding a lot of inspiration from other bloggers for non-review posts. June ended up being a bit heavy on that front. I will try to get the balance right (♫ get the balance riiiiiiiight, whoo Depeche Mode ♫) in the upcoming months.
Ratings Recap
I have done an informal review of the 50 books I read this year,  but I'd still like to take a closer look at Goodreads ratings (as I have in past years). This helps me keep an eye on quality (as opposed to just quantity, which my goals above measure). I have an inkling that the reading's been particularly good this year. My general goal is to increase the number of 4 and 5 star reads and decrease the number of 3, 2, and 1 star reads – thus improving the over quality of my reading.
I've read 12 ★★★★★ books.

Compared to last year: +4, and doesn't include any rereads (four 5 star books in 2016 were rereads).

I've read 31 ★★★★ books.

Compared to last year: +12

I've read 8 ★★★ books.

Compared to last year: -1

I've read 2 ★★ books.

Compared to last year: -1

I've read 0 ★ book.

Compared to last year: -1
Not bad!! I'm very pleased with those numbers. I think I'm getting the hang of picking better books (I may also be a little more generous with my 5 and 4 stars than I've been in the past…). 2017 is turning out to be a great reading year. Compiling a best of at year end will be difficult. How is your reading going this year? Are you keeping up with any challenges, goals or resolutions?