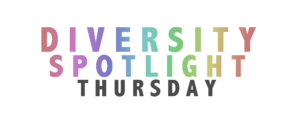 Read and Enjoyed: The Abyss Surrounds Us by Emily Skrutsie
For Cassandra Leung, bossing around sea monsters is just the family business. She's been a Reckoner trainer-in-training ever since she could walk, raising the genetically-engineered beasts to defend ships as they cross the pirate-infested NeoPacific. But when the pirate queen Santa Elena swoops in on Cas's first solo mission and snatches her from the bloodstained decks, Cas's dream of being a full-time trainer seems dead in the water.

There's no time to mourn. Waiting for her on the pirate ship is an unhatched Reckoner pup. Santa Elena wants to take back the seas with a monster of her own, and she needs a proper trainer to do it. She orders Cas to raise the pup, make sure he imprints on her ship, and, when the time comes, teach him to fight for the pirates. If Cas fails, her blood will be the next to paint the sea.
Goodreads | While The Abyss Surrounds Us didn't have the vivid world building that I was hoping for, I'd recommend it for the human relationships. I expected Santa Elena to be Cas's love interest (which may have been a bit Stockholm syndrome-y), but that role goes to another female crew member. I liked how Cas's crush develops subtly and naturally. There is also some interesting exploration of us vs. them mentalities (good guys vs bad guys, rich people vs poor people). As far as I can tell, this is not an own voices novel (please let me know if you can confirm otherwise).
Released but Not Yet Read: One Half From the East by Nadia Hashimi
Obayda's family is in need of some good fortune. Her father lost one of his legs in a bomb explosion, forcing the family to move from their home city of Kabul to a small village, where life is very different and Obayda's father almost never leaves his room. One day, Obayda's aunt has an idea to bring the family luck—dress Obayda, the youngest of her sisters, as a boy, a bacha posh. Now Obayda is Obayd. Life in this in-between place is confusing, but once Obayda meets another bacha posh, everything changes. The two of them can explore the village on their own, climbing trees, playing sports, and more. But their transformation won't last forever—unless the two best friends can figure out a way to make it stick and make their newfound freedoms endure.
Goodreads | My sister brought this book home from a HarperCollins event. The setting caught my eye. Not own voices – Hashimi was born and raised in America to first-generation Afghani immigrants. Her website states she was "surrounded by a large family of aunts, uncles and cousins, keeping the Afghan culture an integral part of their daily lives".
Not Yet Released: Beasts Made of Night by Tochi Onyebuchi
In the walled city of Kos, corrupt mages can magically call forth sin from a sinner in the form of sin-beasts – lethal creatures spawned from feelings of guilt.

Taj is the most talented of the aki, young sin-eaters indentured by the mages to slay the sin-beasts. But Taj's livelihood comes at a terrible cost. When he kills a sin-beast, a tattoo of the beast appears on his skin while the guilt of committing the sin appears on his mind. Most aki are driven mad by the process, but 17-year-old Taj is cocky and desperate to provide for his family.

When Taj is called to eat a sin of a royal, he's suddenly thrust into the center of a dark conspiracy to destroy Kos. Now Taj must fight to save the princess that he loves – and his own life.
Goodreads | Look at the cover! Then read that description! Are you sold on this one now? 😛 This debut comes from a Black American author.
What books would you select for Diversity Spotlight Thursday? Leave a link in the comment if you've already written about it!