I'm not going to write about December here because I think I covered that in my two year end post. I still wanted to do a monthly wrap-up to review the books I read and the posts I wrote in December, though.
Books Finished
Books Reviewed
Features
Shared on Twitter
4 Easy Peasy Ways to Automate Your Blog Posts #LetsDiscuss2017 https://t.co/JuAm4Wq0vC pic.twitter.com/2j2IkokbY8

— Ezrah ☃️❄ (@MyNameIsEzrah) December 4, 2017
HOW TO SUPPORT A #BLOGGER IF YOU LIKE THEIR POST:

– Comment why you liked it
– Share on your social media
– Tell them in an email (contact page)
– Subscribe to their blog by email (they might write more things you like)

— Olivia-Savannah (@Writing4joy) December 12, 2017
These questions should be on the wall of EVERY EDITOR and EVERY WRITER. https://t.co/7W6KNa3u3q

— Debbie Reese (@debreese) December 14, 2017
Great day for skating at the duck pond! Yay winter. @assiniboinepark pic.twitter.com/b7ljNaWwxP

— Jenna 🧜🏻‍♀️🐚💦 (@fallingletters) December 23, 2017
Ok, this is really frustrating. REALLY frustrating. As one of the authors quoted here, I'd very much like to add something which I specifically said in my interview was important to me to get across, & which was not remotely touched on here. (Thread.) https://t.co/mmTwNZJgwe

— Kate Milford (@KateMilford) December 26, 2017
Which Is It: Prescription Drug or Tolkien Elf? https://t.co/xSGjUOhc40

— Jenna 🧜🏻‍♀️🐚💦 (@fallingletters) December 29, 2017
So, after that horrible VOYA review, how about a thread of the ace YA coming your way in 2018 that I can confirm?

— Julie PREORDER LET'S TALK ABOUT LOVE (@DailyJulianne) December 29, 2017
I very occasionally do this when I'm not sure if I should DNF a book. https://t.co/8dQi3XhfMh

— Jenna 🧜🏻‍♀️🐚💦 (@fallingletters) December 31, 2017
Upcoming in August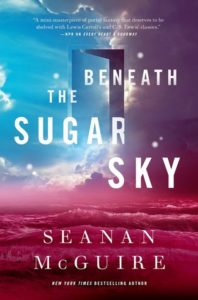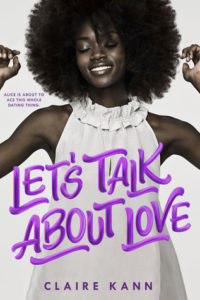 What books, or bookish events, are you looking forward to this month?