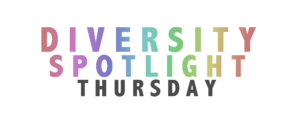 Read and Enjoyed: If I Was Your Girl by Meredith Russo
Amanda Hardy is the new girl in school. Like anyone else, all she wants is to make friends and fit in. But Amanda is keeping a secret, and she's determined not to get too close to anyone.

But when she meets sweet, easygoing Grant, Amanda can't help but start to let him into her life. As they spend more time together, she realizes just how much she is losing by guarding her heart. She finds herself yearning to share with Grant everything about herself, including her past. But Amanda's terrified that once she tells him the truth, he won't be able to see past it.

Because the secret that Amanda's been keeping? It's that at her old school, she used to be Andrew. Will the truth cost Amanda her new life, and her new love?

 Own voices for transwoman representation. I read both If I Was Your Girl and Brie Spangler's Beast earlier this year. If I Was Your Girl features Amanda telling her story, in first person. Beast is the story of Dylan, who crushes on Jamie before realizing she is trans. This is not the place where I'm going to debate the trans representation in Beast. The reason I'm bringing it up is to highlight how important books like If I Was Your Girl are – books that center trans people's voices and tell their own stories, as they wish to share them. Beast is Dylan's story, not Jamie's, and her role is little different from other love interests. If I Was Your Girl is wholly Amanda's story, and for that alone I can recommend this book.
Side note: I had heard If I Was Your Girl was a pretty straightforward romance, but there were more painful and cringe-worthy moments than I anticipated. This is not an entirely light read.
Released but Not Yet Read: I Lived on Butterfly Hill by Marjorie Agosín
Celeste Marconi is a dreamer. She lives peacefully among friends and neighbors and family in the idyllic town of Valparaiso, Chile—until one day when warships are spotted in the harbor and schoolmates start disappearing from class without a word. Celeste doesn't quite know what is happening, but one thing is clear: no one is safe, not anymore.

The country has been taken over by a government that declares artists, protestors, and anyone who helps the needy to be considered "subversive" and dangerous to Chile's future. So Celeste's parents—her educated, generous, kind parents—must go into hiding before they, too, "disappear." Before they do, however, they send Celeste to America to protect her.

As Celeste adapts to her new life in Maine, she never stops dreaming of Chile. But even after democracy is restored to her home country, questions remain: Will her parents reemerge from hiding? Will she ever be truly safe again?

Own voices for Latin American representation (the author was raised in Chile and moved to the US after the coup. The book is translated from Spanish.) When I Lived on Butterfly Hill tackles a subject I know little about. The cover caught my eye and the description prompted me to add it to my TBR.
Not Yet Released: Why Indigenous Literatures Matter by Daniel Heath Justice
Part survey of the field of Indigenous literary studies, part cultural history, and part literary polemic, Why Indigenous Literatures Matter asserts the vital significance of literary expression to the political, creative, and intellectual efforts of Indigenous peoples today. In considering the connections between literature and lived experience, this book contemplates four key questions at the heart of Indigenous kinship traditions: How do we learn to be human? How do we become good relatives? How do we become good ancestors? How do we learn to live together? Blending personal narrative and broader historical and cultural analysis with close readings of key creative and critical texts, Justice argues that Indigenous writers engage with these questions in part to challenge settler-colonial policies and practices that have targeted Indigenous connections to land, history, family, and self. More importantly, Indigenous writers imaginatively engage the many ways that communities and individuals have sought to nurture these relationships and project them into the future.

This provocative volume challenges readers to critically consider and rethink their assumptions about Indigenous literature, history, and politics while never forgetting the emotional connections of our shared humanity and the power of story to effect personal and social change. Written with a generalist reader firmly in mind, but addressing issues of interest to specialists in the field, this book welcomes new audiences to Indigenous literary studies while offering more seasoned readers a renewed appreciation for these transformative literary traditions.

 Own voices for Indigenous writer representation. Non-fiction represent! I'm very curious about this book; it sounds like an excellent topic.
What books would you select for Diversity Spotlight Thursday? Leave a link in the comment if you've already written about it!