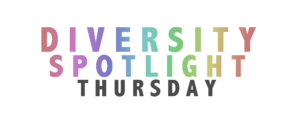 Read and Enjoyed: Monkey Beach by Eden Robinson
As she races along Canada's Douglas Channel in her speedboat—heading toward the place where her younger brother Jimmy, presumed drowned, was last seen—twenty-year-old Lisamarie Hill recalls her younger days. A volatile and precocious Native girl growing up in Kitamaat, the Haisla Indian reservation located five hundred miles north of Vancouver, Lisa came of age standing with her feet firmly planted in two different worlds: the spiritual realm of the Haisla and the sobering "real" world with its dangerous temptations of violence, drugs, and despair. From her beloved grandmother, Ma-ma-oo, she learned of tradition and magic; from her adored, Elvis-loving uncle Mick, a Native rights activist on a perilous course, she learned to see clearly, to speak her mind, and never to bow down. But the tragedies that have scarred her life and ultimately led her to these frigid waters cannot destroy her indomitable spirit, even though the ghosts that speak to her in the night warn her that the worst may be yet to come.
My original review | Goodreads | Monkey Beach is an own voices (Indigenous author – Haisla) novel by Eden Robinson, originally published in 2002. I loved the book's atmosphere and the main character Lisa.
 Released but Not Yet Read: Hoodoo by Ronald L. Smith
Twelve-year-old Hoodoo Hatcher was born into a family with a rich tradition of practicing folk magic: hoodoo, as most people call it. But even though his name is Hoodoo, he can't seem to cast a simple spell.        Then a mysterious man called the Stranger comes to town, and Hoodoo starts dreaming of the dead rising from their graves. Even worse, he soon learns the Stranger is looking for a boy. Not just any boy. A boy named Hoodoo. The entire town is at risk from the Stranger's black magic, and only Hoodoo can defeat him. He'll just need to learn how to conjure first. Set amid the swamps, red soil, and sweltering heat of small town Alabama in the 1930s, Hoodoo is infused with a big dose of creepiness leavened with gentle humor….
Goodreads | I added Ronald L. Smith's two books to my TBR because they promise some solid middle grade creepiness.
Not Yet Released: The Red Threads of Fortune by J.Y. Yang
Fallen prophet, master of the elements, and daughter of the supreme Protector, Sanao Mokoya has abandoned the life that once bound her. Once her visions shaped the lives of citizens across the land, but no matter what tragedy Mokoya foresaw, she could never reshape the future. Broken by the loss of her young daughter, she now hunts deadly, sky-obscuring naga in the harsh outer reaches of the kingdom with packs of dinosaurs at her side, far from everything she used to love.

On the trail of a massive naga that threatens the rebellious mining city of Bataanar, Mokoya meets the mysterious and alluring Rider. But all is not as it seems: the beast they both hunt harbors a secret that could ignite war throughout the Protectorate. As she is drawn into a conspiracy of magic and betrayal, Mokoya must come to terms with her extraordinary and dangerous gifts, or risk losing the little she has left to hold dear.
Goodreads | This book is "one of a pair of unique, standalone introductions to JY Yang's Tensorate Series".  Added because it's a non-Western fantasy with trans and queer characters, written by a non-binary Singaporean author.
What books would you select for Diversity Spotlight Thursday? Leave a link in the comment if you've already written about it!