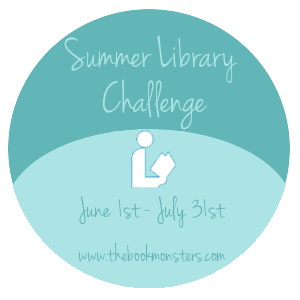 This week's challenge: "We should learn more about each others' libraries! I have a fun survey, feel free to pick as many or as little questions to answer and include some images of your library if you like as well!"
What's the name of your library and how close is it to where you live?
My public library has 20 branches. The branch I visit most frequently is the head branch, which is not close to where I live, but it's downtown on my bus route and right near my university. The building was renovated and expanded in 2005. It's four stories and has a massive wall of windows. The park renovation was completed in 2012. It's a great place to hang out at!
My library has a great Flickr account but they don't allow sharing of photos. Click here to see photos of the head branch (I think it's a very cool building!)
How frequently do you go to the library?
At least once a week, if only for a short while. I make afternoon trips, to sit and read and browse and write, at least once a month.
What is the first section you normally go to when you get to the library?
If I have some time to spend, I'll go up to the fourth floor to non-fiction. I'll read or write or browse up there, then I'll pick up specific books on my way out or browse fiction/children's on the way out. If I'm only in for a quick trip, I either pick up holds or go straight to fiction to pick up whatever I'm looking for.
Share a link to your library's webpage. How often do you use it and what for?
I don't use the webpage too often (unless you include searching the catalogue – I do that every day!), but when I do it's to look up information on programs or events.
Does your library have a summer reading program for your age group? Do you participate and why or why not?
Not for my age group. My library participates in the TD Summer Reads program, which is for school-aged children.
What is one thing you can think of that would make your library better?
Tough question! The library already has nearly everything I could ask for. Personally, I would like more specialized books on Tolkien 😉
Does your library have a self checkout station and do you use it more than the circulation clerks?
Yes. I rarely use the self checkout, unless there's a large line and I'm hurrying to catch a bus. I often see people line up at a checkout clerk even if the self checkout is not being used. I wonder why that it is?
EDIT: From reading other people's posts, it sounds like at other libraries the people who run the checkout desks do other things at well. At my library, there's always someone sitting there. They don't do anything other than sign out your books, so if you take your books to the person, you're not preventing them from other tasks.
What programs have you attended or thought of attending at your library?
When I was very little, my parents took me to story time.
Recently I attended a presentation on tombstones given by the local genealogical society, and a dance performance specially choreographed for the steps of the library.
In the past I have also attended readings and presentations as part of the local writers festival.
There is always so much happening at my library. I hope to attend more events as part of this challenge.
Do you have family that utilizes the library with you? Who is your "library buddy"?
My family does use the library occasionally, but not often with me anymore. They visit the branch close to home, while I pop over to the downtown branch before or after classes. I do have a 'library buddy', though! I used to always see a coworker out of the blue when I went to the library. Now neither of us work at that place anymore, but we make plans to meet at the library and catch up.
What is the best thing about your library?
The books, of course! I should also say the architecture, as I know I will also miss the beautiful building with its high ceilings and many rows of shelves and huge windows.