My mid-year check in is still coming on 5 July, but I decided I also wanted to do this post as a way to:
remind myself of all the great books I've read this year
easily share my reviews thus far
offer a brief thought on books I won't be reviewing (some books will still receive a review later on)
Links to my reviews where applicable. Since it's ?? Canada Day ?? : books in red = Canadian author, books in orange = Indigenous author.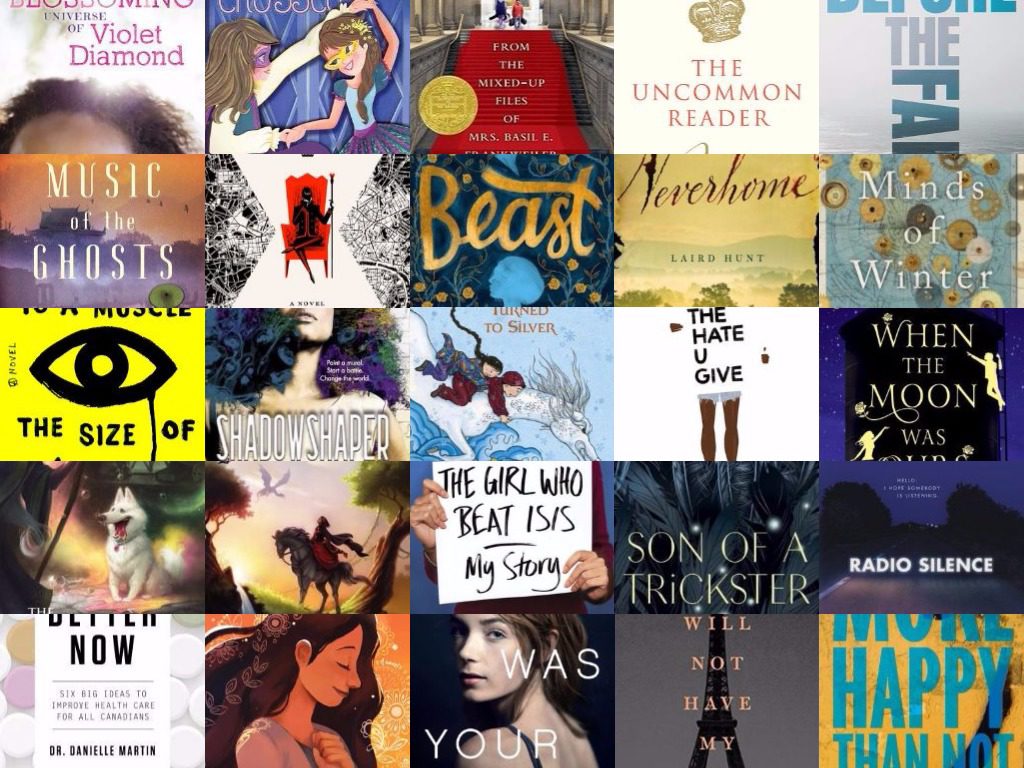 * You Will Not Have My Hate by Antoine Leiris – Incredibly moving, carefully written account of the days after the Bataclan attacks in which Leiris' wife died
Beast by Brie Spangler – Transgirl love interest helps cismale narrator overcome his transphobia (though I liked Jamie and thought she was well-written as a trans character, she's something of a manic pixie dream girl). Dylan's an unlikable guy but I liked that he had his own body image challenges.

Better Now: Six Big Ideas to Improve Health Care for All Canadians

 by Danielle Martin – A balanced look at practical ways we might improve our health care system, Martin presents her ideas in an easy to read and understand manner. The ideas still seem like distant dreams rather than possible realities, however.
Before the Fall by Noah Hawley – I gave this book four stars but I'm not sure why? Changing to three. Looking back, it was a quiet yet gripping story. If you like slow paced thrillers, you might enjoy this.
Beowulf by Anonymous, translated by Seamus Heaney – Easier to read than I expected! Still enjoyable even when you know the whole story. Now that I've finally got a basic translation under my belt, I can tackle Tolkien's Beowulf.

Black Berry, Sweet Juice: On Being Black and White in Canada

 by Lawrence Hill – Drawing on interviews from over 30 biracial Black Canadians, Hill paints a comprehensive picture of the varied experiences these Canadians have had because of their racial identity. This book also got me thinking a lot about my own White privilege.
The Girl Who Beat ISIS by Farida Khalaf – An intense read, this first person account of a young Yazidi woman persecuted by ISIS gave me a personal look into some of the atrocities happening today.
The Wizard's Dog by Eric Kahn Gale – I thought this book was going to be too silly for me, but it was a lot of fun. Cute premise. The illustrations are a bonus.
When the Sea Turned to Silver by Grace Lin – Probably the most gorgeous book I will read this year. This is the kind of middle grade fantasy I could read all day.
Neverhome by Laird Hunt – I liked the narrative style. The plot started off interesting but couldn't keep up steam for me.
The Uncommon Reader by Alan Bennett – A fluffy little story about the Queen's evolution from non-reader to writer.
Son of a Trickster by Eden Robinson – the first volume in a trilogy, Robinson has written a unique story about an Indigenous teen (the titular son of a trickster) that's both hilarious and heartbreaking.
Shadowshaper by Daniel José Older – This is a very cool book about some very cool kids. A YA urban fantasy that even those who avoid the genre can enjoy.
The Bear and the Nightingale by Katherine Arden – A wonderful read for a cozy winter evening. Looking forward to the sequel.
Minds of Winter by Ed O'Loughlin – A much longer book than I usually prefer…the intertwining of a number of historical Arctic (and one Antarctic) expeditions make this an intriguing read.
Tolkien in Translation edited by Thomas Honegger –  Lots of great essays that got me thinking about the topics. Must read if you're interested in Tolkien or translation.
Handbook for Dragon Slayers by Merrie Haskell – Fun middle-grade fantasy, just the sort I would have liked as a kid (even if there weren't as many dragons as expected).
The Hate U Give by Thomas Angie – Lives up to the hype. Not good just because it tackles an important topic, but also an overall excellent YA novel.
A Secret Vice by J.R.R. Tolkien – A great companion to On Fairy Stories. The work by the editors enhances the text by giving it both context within Tolkien's personal live and historical context.

Mad Richard

 by Lesley Krueger – Not the sort of book I'd usually enjoy. Still readable if dry at times. Probably good for historical fiction fans.
Your Heart is a Muscle the Size of a Fist by Sunil Yapa – Family Reads discussion coming 18 August…forgot to publish it in June!
The Plants of Middle-earth: Botany and Sub-creation by Dinah Hazell – Another lovely physical book, I enjoyed this slim volume for its look at the philosophical implications of grand tale via its plant life.

Sputnik's Children

 by Terri Favro – I felt like I was taking a gamble when I requested this book for review. That gamble paid off in this 1970s alternate universe coming of age tale.

Gutenberg's Fingerprint: A Book Lover Bridges the Digital Divide

 by Merilyn Simonds – A reflective memoir about what makes a book. I liked following Simonds' steps as she created a beautiful book of her poetry, with every aesthetic aspect of both the physical and digital book considered.
Music of the Ghosts by Vaddey Ratner – Another haunting yet vivid tale. The characters all found their way to my heart (erm, I don't want to sound mushy but that pretty much covers it).

The Break

 by Katherena Vermette – Speaking of haunting tales…this novel, about a family of Indigenous women that's set in my hometown and written by a local Métis woman, cuts deep. I'm still trying to find the words to review it. I wish I could get this book into more people's hands.
Daughter of the Pirate King by Tricia Levenseller – A fluffy tale that was less piratey than I hoped, but still fun. I'll probably read the sequel.
The Absolutely True Diary of a Part-Time Indian by Sherman Alexie – I finally read this book…it's definitely good, but it's too bad he seems to think he's the only Indigenous author of note out there.
Ten Degrees of Reckoning: The True Story of a Family's Love and the Will to Survive by Hester Rumberg – Possibly the most devastating experience I've ever read about (considering both fiction and non-fiction). I picked this up yesterday when I had time to kill at the library and blazed through it. I actually like that Judy herself didn't write the book. That would have been too close, too intimate, too intense. Hester writes with sensitivity. She creates a respectful sense of Judy's life, before, during and after the incident, without going into too much detail (unlike with other memoirs/biographies, though, I didn't feel that she left out key details to be 'polite'.)
 The Little White Horse by Elizabeth Gaskell – A new-to-me author that I picked up for the first time for a reading event. Her writing has a very particular style – old fashioned in a way that I sometimes get in the mood for. The unicorn's minor role was a bit disappointing, but other story elements made up for it.
From the Mixed-Up Files of Mrs. Basil E. Frankweiler by E.L. Konigsburg – Another classic I hadn't heard of before I started book blogging. I loved the New York setting, as many readers before me have. I wish I had this book as a kid. I might have identified with Claudia.
Wednesdays in the Tower by Jessica Day George – Finally read the follow up to Tuesdays in the Castle, two years later! Just as fun as the first. I will continue with the series.
Amina's Voice by Hena Khan – The book description gets it pretty spot on: "brings to life the joys and challenges of a young Pakistani American and highlights the many ways in which one girl's voice can help bring a diverse community together to love and support each other". I especially liked the relationships Amina has with her friends and family.
A Conjuring of Light by V.E. Schwab – Oof. Well. Wasn't sure what to expect with the conclusion of this trilogy but I suppose it was alright.

The Luck of the Karluk: Shipwrecked in the Arctic

 by L.D. Cross – Great introduction to the tale of the Karluk for those who haven't heard of it.
If I Was Your Girl by Meredith Russo – An own voices YA novel about a transgirl protagonist, post-transition. Just as good as you would hope it to be.
Icemen by Mick Conefrey – I liked learning about different Arctic adventures I had never heard about before. Lots of fascinating stories in this one.
Radio Silence by Alice Oseman – This may be my new favourite contemporary YA ever? Excellent novel with bi and ace rep.

Indigenous Writes: A Guide to First Nations, Métis and Inuit Issues in Canada

 by Chelsea Vowel – Should be required reading for all Canadians.
Drift & Dagger by Kendall Kulper – I loved reading my annotated copy of this book. I think I liked it better than the first book!
In Calabria by Peter S. Beagle – My second novel by Beagle. Another unicorn story, but a very different one. I loved the fairy tale atmosphere of the real world setting.
More Happy Than Not by Adam Silvera – A difficult read that wasn't to my taste.
The Blossoming Universe of Violet Diamond by Brenda Woods – A great contemporary middle grade novel race and identity, especially Black biracial identity.
The Castle Behind Thorns by Merrie Haskell – Another Haskell book! I enjoyed this one a bit more than Handbook, because I didn't have any expectations of dragons. I liked the unique setting and the role of religion.
Borne by Jeff VanderMeer – VanderMeer did not disappoint in his first book since The Southern Reach trilogy.
Strangers in Their Own Land: Anger and Mourning on the American Right by Arlie Russell Hochschild – A mind-blowing eyeopener. I learnt so much about right wing America.
Rooftoppers by Katherine Rundell – A historical middle-grade novel that had been on my TBR for a long time. I will be reading more of Rundell in the future.
Yours Sincerely, Giraffe by Megumi Iwasa – Spotted this book at the library. Read it as a bedtime story. Giraffe is bored so he writes a letter as far away as possible. Penguin gets his letter and writes back. Cute premise, cute illustrations, fun story.
When the Moon Was Ours by Anna-Marie McLemore – One of my favourite books this year. Somehow, it was a beautiful as everyone has said. (And the romance is on fire too!)
Star-Crossed by Barbara Dee – Contemporary MG novel about a girl realizing she's bi. Somehow pulls off having a Shakespeare centered plot. Great conclusion.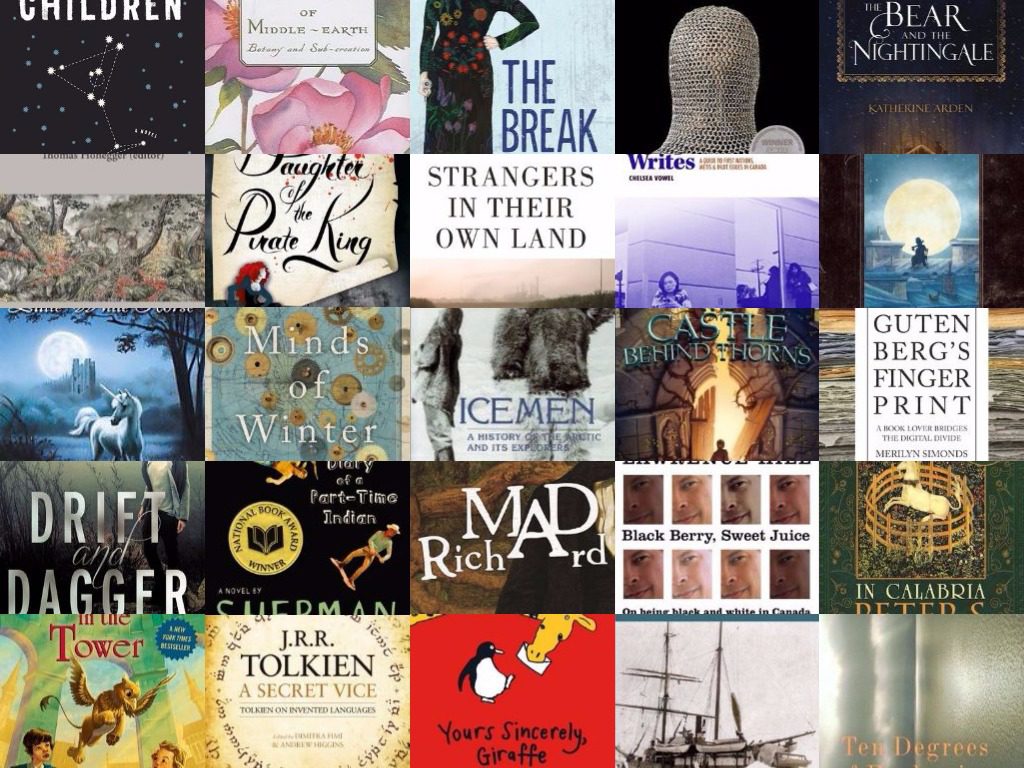 And that's that! I fudged the list a bit – I left off one book I finished last week so I could use that nice round 50. If you have questions about any of these books, I'd be happy to answer them.
What are some of your favourite books from the first half of 2017? Are there any books you wish you had skipped?