A couple weekends ago, I went down to Seattle to see Depeche Mode (look how much restraint I'm exercising in not gushing about the show…….). I took time to check out a couple of neat bookstores.
Elliot Bay Book Company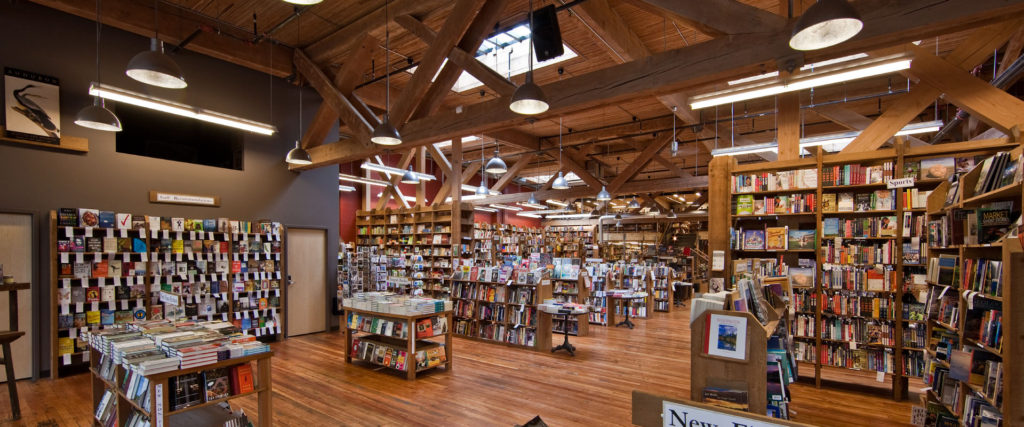 Why you should visit:
Stunning architecture
Extensive selection
Cozy cafe
Great hours
Lots of events
My experience: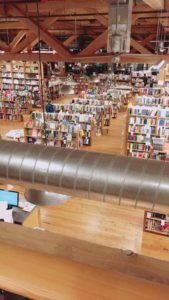 As I only had about 48 hours in Seattle, Elliot Bay Book Company ended up being my number one bookstore to visit. It ranked high on recommendation lists; it was relatively close to where I was staying; it was open late on Friday when I had no other plans. Thirst was plaguing me, so for literally the second time in my life, I bought (and enjoyed :O) a tea from the cafe in the back to drink while browsing. As for books, I bought an autographed hardcover copy of Jeff VanderMeer's Borne (which my sister and I previously discussed for Family Reads). The hardcover has a design element that the paperback doesn't have. See the rabbit?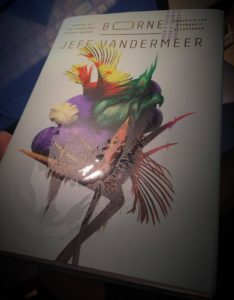 Mortlake & Company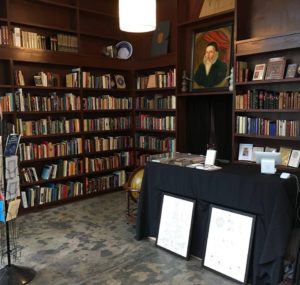 Website | 117 Prefontaine Place
Why you should visit:
Elegant shop
Well-curated
Rare books and curiosities
Good prices on used books
Gallery with monthly exhibits
My experience: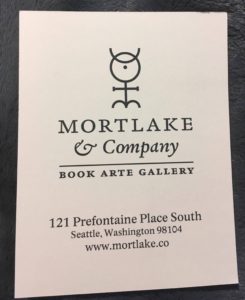 I stumbled across this wonderful little shop during my many walks from my accommodation to downtown. I kept forgetting I had seen it, but I made an effort to stop in just before I caught the bus back home. I imagine I could return to this shop many times and find something new and intriguing on each trip. Too bad it isn't in Vancouver! The selection ranges from folklore and mythology to alchemy and magic. I picked up Celtic Fairy Tales and The Mabinogi.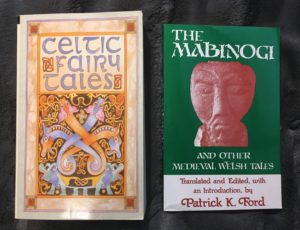 What are some of your favourite reasons to visit a bookstore? Do you have any bookstore recommendations for Seattle?