Relatively speaking (in book blogging terms), I don't think I buy many books.  I've always been selective about which books deserve a place on my shelf. I used to only buy books I considered my absolute favourites. In the past few years, I've been able to take advantage of my sister's staff discount and buy a few more books – books that are new releases I think I'll love or books that I want to support financially. Here's a rundown of all the books I purchased in 2017. All books purchased new from Chapters unless otherwise noted. Titles link to reviews where applicable.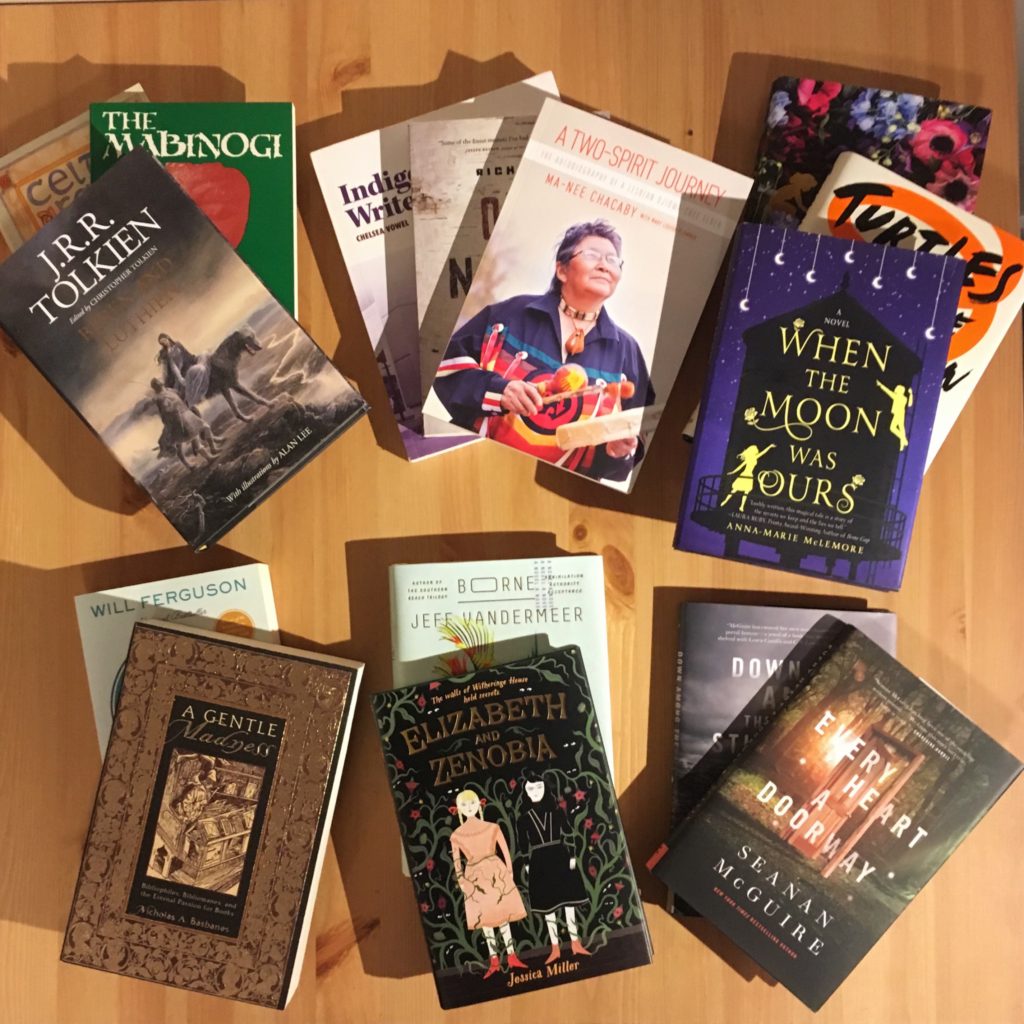 Beren and Luthien by J.R.R. Tolkien
The Mabinogi and Other Medieval Welsh Tales by Patrick K. Ford (used, from Mortlake & Company)
Celtic Fairy Tales edited by Joseph Jacobs (used, from Mortlake & Company)
Borne by Jeff Vandermeer (new, from Elliot Bay Book Co.)
A Gentle Madness by Nicholas A. Basbanes (used, purchased on credit from Bison Books)
Beauty Tips from Moose Jaw by Will Ferguson (used, purchased on credit from Bison Books)
Indigenous Writes: A Guide to First Nation, Inuit and Métis Issues in Canada by Chelsea Vowel
One Native Life by Richard Wagamese (used, purchased on credit from Bison Books)
A Two-Spirit Journey by Ma-Nee Chacaby
When the Moon Was Ours by Anna-Marie McLemore
Turtles All the Way Down by John Green
Wild Beauty by Anna-Marie McLemore
Elizabeth and Zenobia by Jessica Miller
Every Heart a Doorway by Seanan McGuire
Down Among the Sticks and Bones by Seanan McGuire
Strangers by David A. Robertson (new from McNally Robinson)
The Hate U Give by Angie Thomas
The Child Finder by Rene Denfeld
The Good People by Hannah Kent
Tolkien at Exeter College by John Garth (online)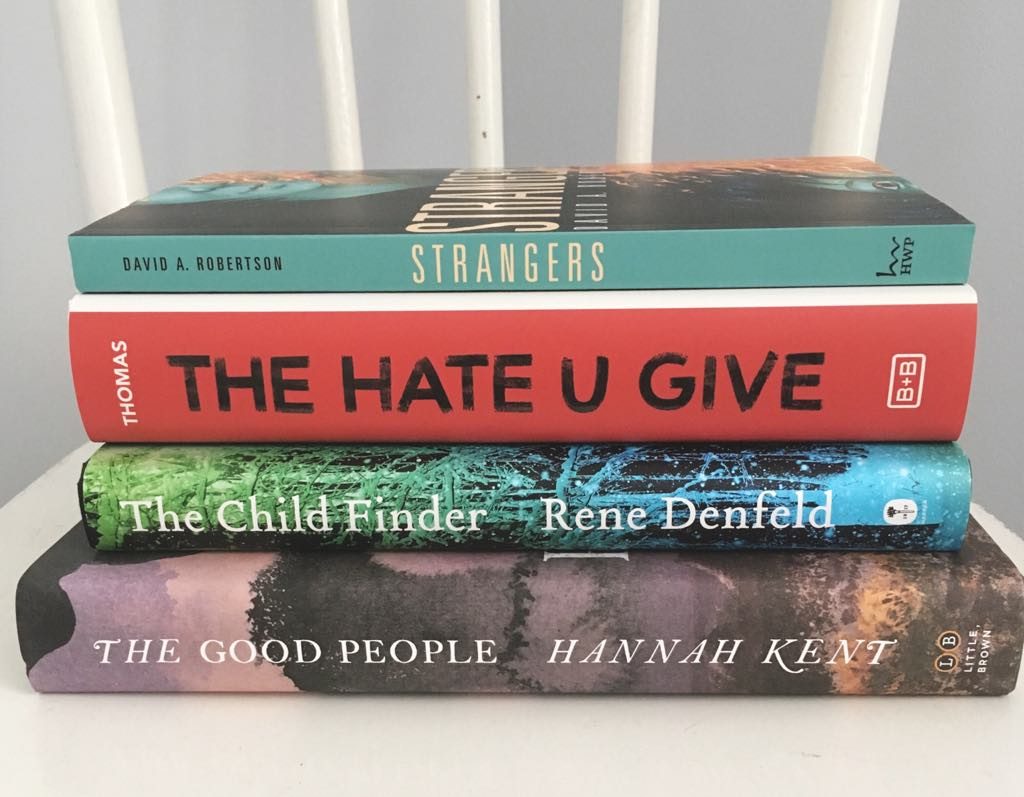 Did you buy many books this year? Which ones are your favourites?