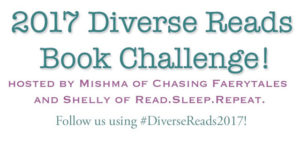 Handbook for Dragon Slayers by Merrie Haskell
Thirteen-year-old Princess Matilda, whose lame foot brings fear of the evil eye, has never given much thought to dragons, attending instead to her endless duties and wishing herself free of a princess's responsibilities.

When a greedy cousin steals Tilda's lands, the young princess goes on the run with two would-be dragon slayers. Before long she is facing down the Wild Hunt, befriending magical horses, and battling flame-spouting dragons. On the adventure of a lifetime, and caught between dreams of freedom and the people who need her, Tilda learns more about dragons—and herself—than she ever imagined.
More Happy Than Not by Adam Silvera
In the months after his father's suicide, it's been tough for 16-year-old Aaron Soto to find happiness again–but he's still gunning for it. With the support of his girlfriend Genevieve and his overworked mom, he's slowly remembering what that might feel like. But grief and the smile-shaped scar on his wrist prevent him from forgetting completely.

When Genevieve leaves for a couple of weeks, Aaron spends all his time hanging out with this new guy, Thomas. Aaron's crew notices, and they're not exactly thrilled. But Aaron can't deny the happiness Thomas brings or how Thomas makes him feel safe from himself, despite the tensions their friendship is stirring with his girlfriend and friends. Since Aaron can't stay away from Thomas or turn off his newfound feelings for him, he considers turning to the Leteo Institute's revolutionary memory-alteration procedure to straighten himself out, even if it means forgetting who he truly is.
When the Moon Was Ours by Anna-Marie McLemore
To everyone who knows them, best friends Miel and Sam are as strange as they are inseparable. Roses grow out of Miel's wrist, and rumors say that she spilled out of a water tower when she was five. Sam is known for the moons he paints and hangs in the trees, and for how little anyone knows about his life before he and his mother moved to town. But as odd as everyone considers Miel and Sam, even they stay away from the Bonner girls, four beautiful sisters rumored to be witches. Now they want the roses that grow from Miel's skin, convinced that their scent can make anyone fall in love. And they're willing to use every secret Miel has fought to protect to make sure she gives them up.
These last three books are pretty diverse in their genres, let alone their characters. Have you read any of them? Which one would you be most interested in reading?