The first month of 2018 is behind us! I did a lot of excellent reading in January, thanks in part to having to read the Cybils middle grade speculative fiction shortlist 😛 I returned to university on January 3 after a couple of fun filled weeks back at home with my family for the holidays. Now that I'm back in the thick of it re: readings and assignments, I'll be cutting back my posting schedule for the next two months. My reading likely won't take a hit, though, as I'm taking a course on children's literature and a course on young adult literature (finally, back in my academic happy space, lol).
Books Finished
Our Appointment with Life: Sutra on Knowing the Better Way to Live Alone by Thích Nhất Hạnh
The Girl in the Tower by Katherine Arden
Last Day on Mars by Kevin Emerson
Beneath the Sugar Sky by Seanan McGuire
Miss Ellicott's School for the Magically Minded by Sage Blackwood
Spirit Hunters by Ellen Oh
A Properly Unhaunted Place by William Alexander
The Last One by Alexandra Oliva
Feed by MT Anderson
A Face Like Glass by Frances Hardinge
Of Fire and Stars by Audrey Colthurst
Books Reviewed
Features
Shared on Twitter
important thread! https://t.co/w4v4EYTQU2

— Jenna 🧜🏻‍♀️🐚💦 (@fallingletters) January 4, 2018
FINALLY, IT'S MINE. Ready to snuggle in with a plate of cheese and crackers and read @seananmcguire 's Beneath the Sugar Sky. pic.twitter.com/97TkpXVyrt

— Jenna 🧜🏻‍♀️🐚💦 (@fallingletters) January 12, 2018
I am still shy about doing this, though at times I would like to. Let's make this practice more common! https://t.co/HA5TrWJiyt

— Jenna 🧜🏻‍♀️🐚💦 (@fallingletters) January 13, 2018
Thrilled to share the official cover reveal for @zettaelliott's DRAGONS IN A BAG – learn more about the book (Magic! In! Brooklyn!) and see the whole GORGEOUS cover here: https://t.co/gWkpZW7hP7 pic.twitter.com/FVHfM59GTX

— jennifer "scotchmallow" laughran (@literaticat) January 22, 2018
YAHHHH just got @netgalley approved for @LeslyeWalton 's The Price Guide to the Occult I'm so exciteddddddd 🤩 pic.twitter.com/xHOas1FGgz

— Jenna 🧜🏻‍♀️🐚💦 (@fallingletters) January 24, 2018
This is definitely going to be a highlight of autumn reading! ♥️ https://t.co/PvU3YI9FSa

— Jenna 🧜🏻‍♀️🐚💦 (@fallingletters) January 26, 2018
Thread, I try not to care about stats cos I know I don't post consistently or write about popular topics but I still feel this. #BookBloggers https://t.co/HyQhKhIlHD

— Jenna 🧜🏻‍♀️🐚💦 (@fallingletters) January 27, 2018
A8: Yes, because poverty/class differences play a huge role in kids' lives that shouldn't be ignored. #readyourworld

— Jenna 🧜🏻‍♀️🐚💦 (@fallingletters) January 28, 2018
How public libraries are reinventing themselves for the 21st century: Coding workshops. 3D printers. And books. Far from extinct, today's public library is about access to technology as much as to knowledge | @macleans https://t.co/deRGFuZv58 pic.twitter.com/w7bDEwzBar

— Canada Council (@CanadaCouncil) January 28, 2018
Today we'd like to wish @katherenav a very happy birthday! Katherena is an award-winning Métis poet, short-story writer, novelist, filmmaker, teacher, and powerful Indigenous voice from Treaty 1 Territory. Connect with her work at the library: https://t.co/5kduDN9b6m pic.twitter.com/ivB02DxtV1

— Wpg Public Library (@wpglibrary) January 29, 2018
Upcoming in February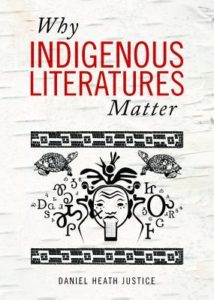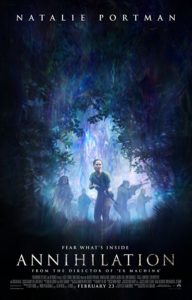 What books, or bookish events, are you looking forward to this month?