Yours Sincerely, Giraffe written by Megumi Iwasa and illustrated by Jun Takabatake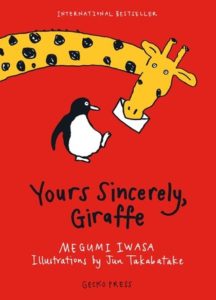 Format/Source
: Hardcover/library
Published
: March 2017 (Originally published 2011 in Japan)
Publisher
: Gecko Press
Length
: 104 pages
Genre
: Speculative fiction – early chapter book
★★★★½ 

I came across this wonderful little book while browsing new children's books at the library. The discovery made me fondly recall those days when library browsing was my primary way of finding hidden gems and growing my TBR… Anyway! I enjoyed everything about this book.
Giraffe, feeling bored, writes a letter to which he instructs Pelican to deliver as far away as possible. Giraffe's letter ends up in the hands (flippers?) of Penguin. The two exchange letters in which they try to figure out what the other looks like, culminating in a humorous meeting. In addition to Giraffe and Penguin, there are cute supporting characters like Whale and Pelican, who have their own independent motives and personalities.
"Pelican was a little nervous. After all, this was his first customer." (p. 15)
"There were two reasons that Professor Whale was a teacher. Because he was extraordinarily big and because he was extraordinarily old. In other words, because he was, quite simply, extraordinary.

And he was especially extraordinary at spouting. No one could spout like him." (p. 34)
This book is for young readers and doesn't have a lot of text. The writing is simple yet creative. Though this is primarily a funny story, there are one or two poignant moments contained within. The doodle-like illustrations enhance the story's mood.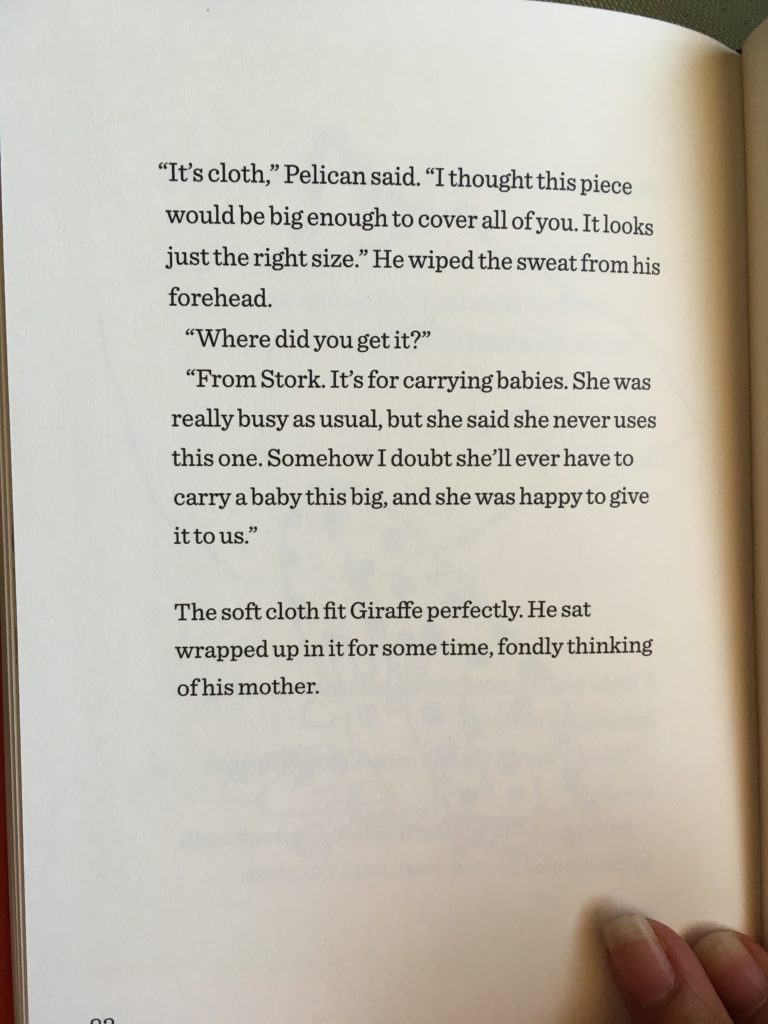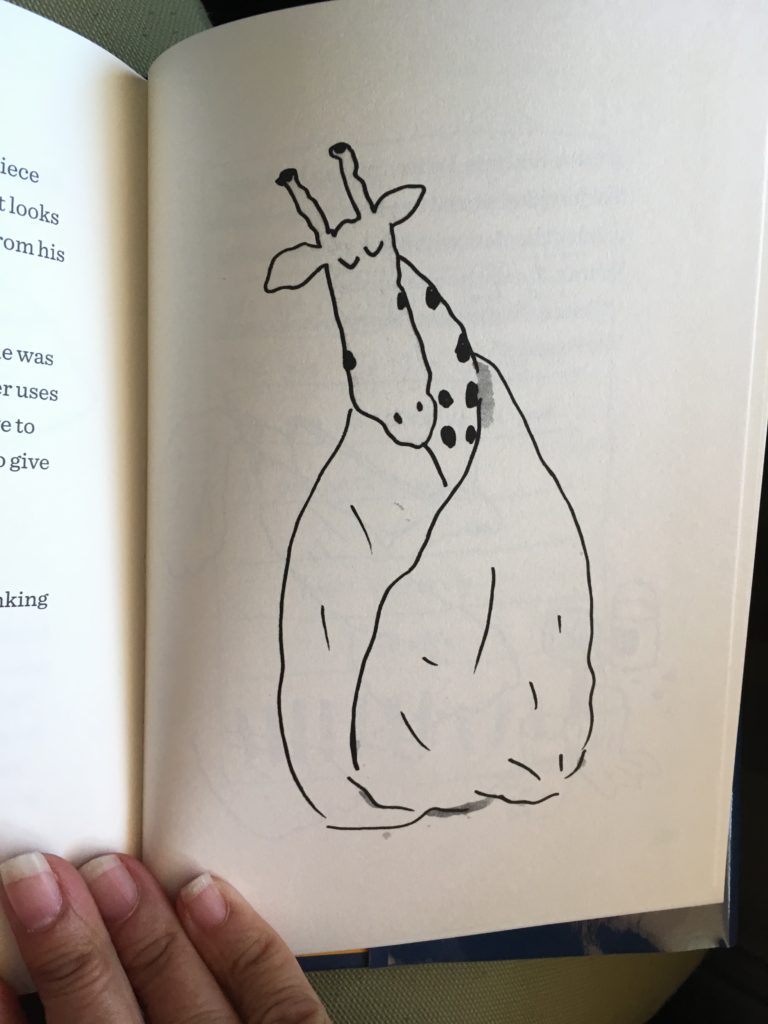 The Bottom Line
Yours Sincerely, Giraffe is the kind of creatively clever story that can delight young and old readers alike.
Further Reading